Regardless of the reason someone is experiencing homelessness, they lack the support and care needed to acquire permanent and safe housing. Housing affordability is one of the many factors related to homelessness in Canada.
With homes becoming more expensive in Canadian cities such as Toronto, how has housing affordability impacted homelessness? Continue reading to learn more about housing affordability and its impact on homelessness in Toronto.
Homelessness: How Does It Happen?
Someone experiences homelessness when they lack safe, permanent, and appropriate housing or the immediate ability to acquire it. When thinking about homelessness, it's important to remember that no one has the same experiences. Homelessness is a complex issue, making it difficult to address.
Between 25,000 to 35,000 Canadians experience homelessness on any given night. Someone may experience homelessness because of many potential causes.
Homelessness Factors
There are many factors affecting homelessness today. Each person's experience with homelessness is unique, meaning there is no universal reason why someone lacks adequate housing. In fact, there are usually several reasons why someone is experiencing homelessness.
Someone doesn't become homeless because of a lack of work ethic or laziness, but a mixture of structural factors, system failures, and individual circumstances. Causes of homelessness include:
Structural factors
Poverty
Housing
System failures
Personal circumstances
Relational problems
Domestic violence
Homelessness doesn't happen strictly due to housing affordability, but a lack of affordable and safe housing has a direct influence on this problem. Many Canadian families spend close to half of their income on housing costs. Besides this, discrimination can hold someone back from access to employment, housing, and other services.
Overall, there is a Canada-wide shortage of affordable housing. When looking at Canadian housing, what is considered affordable?
What is Housing Affordability?
Housing is affordable when it costs less than 30% of a household's before-tax income. Affordable housing is a broad term for homes provided by private, public, and non-profit sectors.
Someone is in core housing need if they live in an unsuitable, inadequate, or unaffordable dwelling and cannot afford alternative housing. If a household spends more than 30% of its income on housing, they're in core housing need. Someone spending 50% or more on housing is in severe housing need.
Approximately 1 in 10 Canadians were in core housing need in 2018. Almost 75% of Canadians were in core housing need because of the cost of their home.
All across Canada, housing affordability is diminishing. In 2021, Canadian housing affordability dropped to its lowest level in over 30 years.
Housing Affordability in Toronto
As housing affordability has deteriorated in Canada, Toronto is one of the heaviest hits. The city experienced the third-worst deterioration in Canada, sitting behind Vancouver and Victoria. The cost of all housing options in Toronto increased between 2–4% in 2021.
The Ontario Living Wage Network (OLWN) found that people living in Toronto need to make at least $22.08 an hour to afford a basic lifestyle. In Ontario, the lowest wage required to afford necessities is $16.20 an hour, more than the federal minimum wage.
While Toronto has a new policy beginning in 2022 to introduce more affordable housing, it has had mixed reactions. Many people struggle with homelessness in Toronto.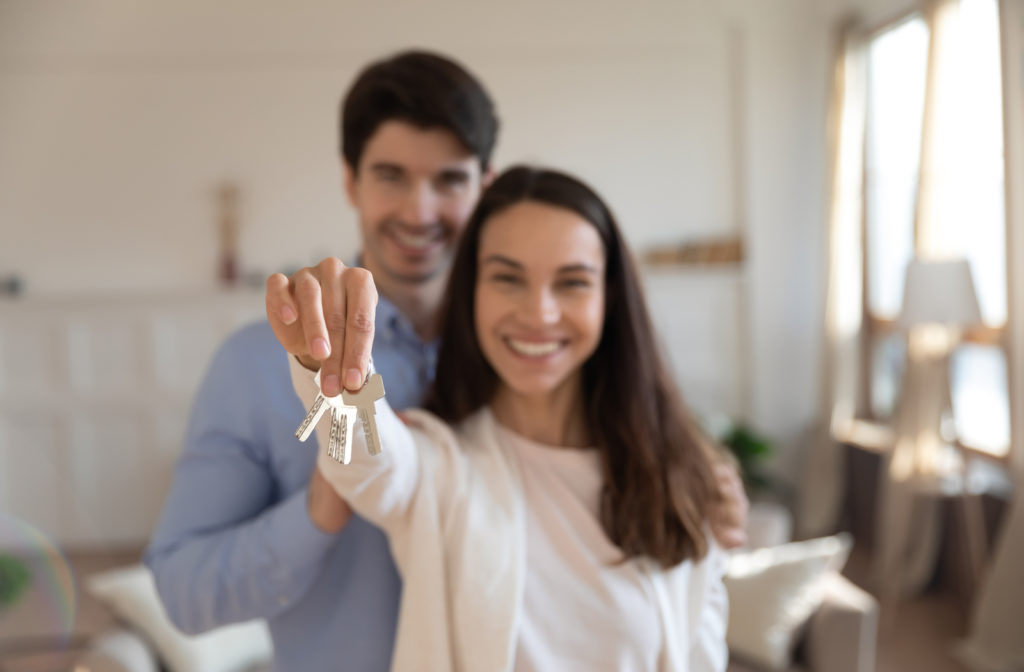 Homelessness in Toronto
Thousands of people experience homelessness in Toronto every night. In shelters, occupancy can reach over 90% on any given night. These numbers don't account for the thousands of "hidden homeless" Canadians temporarily staying with others because they have no other living options available.
While many different factors can contribute to homelessness, housing affordability in Toronto continues to worsen.
The Financial Accountability Office of Ontario found that the number of households in core housing need in the province increased from 616,900 to 735,000 between 2011 to 2018. Ontario has the second-highest rate of core housing need in Canada—almost 14% of households spent over 30% of their income on housing in 2018.
Addressing Homelessness
There are several ways someone experiencing homelessness can access support in Toronto. These services and programs include:
24-hour respite sites
Shelters
Housing help
Drop-ins
Out of the cold services
Warming centres
The above items are helpful for short-term support in the city, but long-term solutions are required to help prevent and end homelessness. New policies, practices, and interventions can help lower the chance of someone becoming homeless.
Addressing system failures and structural factors, like the lack of affordable housing, can help address homelessness in Canada. There are 3 ways to confront homelessness:
Help Others in Need
While homelessness requires long-term solutions, you can impact someone's life in several ways. If you can help, you can volunteer your time. Whether it's gathering resources, advocating for more support to address homelessness, or donating clothes and other necessities, you can help others in need.
Contact us if you want to make a positive difference in your community.