Volunteering can offer you a way to serve the people and community around you. Depending on the organization, there are several programs and services you can assist with. If you're looking to volunteer, what organizations need help?
Continue reading to learn more about some of the places you can volunteer at in Brampton.
Brampton Animal Services
Brampton Animal Services offers opportunities for volunteers to help animals in need. The organization values the treatment, care, and protection of all animals. It hopes to share its vision with the general public and serve the local community.
How You Can Help
There are several volunteer opportunities with Brampton Animal Services. You can walk dogs, socialize with animals, help bring injured animals to rehab centres, or assist in fundraising events. Besides physical help, you can donate toys, blankets, or other pet items.
Brampton Animal Services offers a foster parent program for volunteers to provide temporary shelter for animals until they're ready for adoption.
If you're interested in getting involved, visit the Brampton Animal Services website or give them a call. Participants must be 16 years or older to volunteer.
Brampton Caledon Community Living
Brampton Caledon Community Living (BCCL) supports people with intellectual disabilities. It has a mission to create a world that respects and embraces the dignity, value, and rights of all people.
The organization offers several supports and services, including:
How You Can Help
If you're looking to make a difference in other people's lives, BCCL has volunteer opportunities for you. To work with BCCL, you must be at least 18 years or older and meet a few requirements. You must:
Be able to volunteer a minimum of 3 hours per week
Have 2 professional references
Obtain an up-to-date & clear Police Record Check & Vulnerable Sector Check
Brampton Library
Brampton Library offers several services throughout its many branches. With various materials, magazines, newspapers, and study spaces, this organization provides the surrounding community with ways to learn. If you love books and reading, Brampton Library has volunteer opportunities.
How You Can Help
For younger book lovers, there are several programs to assist with. Adult and senior volunteers can assist with delivering library materials to customers unable to leave their homes. Before you start volunteering, fill out the application form found on Brampton Library's website.
Brampton Meals on Wheels
Brampton Meals on Wheels delivered its first meal in 1963, continuing to grow with time. Today, the program sends out over 2 million meals per year. The organization aims to help people live independently in the comfort of their own homes, providing nutritious meals for those who need them.
How You Can Help
You can help Brampton Meals on Wheels in several ways. Volunteering isn't only meal delivery; you provide companionship and conversation for clients who may live alone. All you need to volunteer is a vehicle and spare time.
There is no age limit to help, as long as you can pass a criminal background check. If you're interested in volunteering, visit Brampton Meals on Wheels' website to fill out the available contact form.
Knights Table
Knights Table dedicates itself to serving the needs of people experiencing homelessness and poverty. The organization helps by providing food, hot meals, and other services to people in the Brampton area.
Knights Table offers different food programs for people of all ages, including breakfast clubs, cafes, and kitchens. Besides food programs, there are many social supports, such as summer camps, afterschool programs, and workshops.
How You Can Help
You can join Knights Table's group of volunteers to assist in a variety of programs. Whether it's meals, food banks, tutoring, or special events, you can volunteer your time. If you're looking to help out, view the required forms available on the Knights Table website.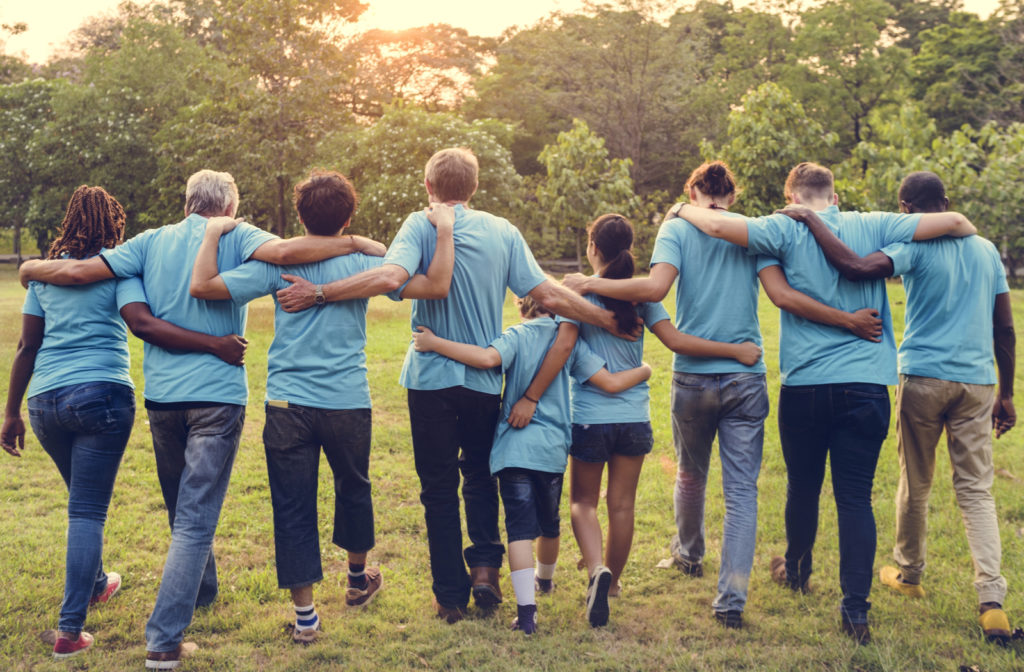 Regeneration Outreach Community
Since 1999, we have dedicated ourselves to providing a safe, caring, and respectful place for the homeless and vulnerable. With a mission to break the poverty cycle in Brampton, Regeneration offers several outreach programs, including:
How You Can Help
At Regeneration, we have several volunteer opportunities for you in Brampton, both short-term or permanent. You can assist in many centre programs, including the Regeneration Outreach Community, Regeneration Marketplace, and Regeneration Thrift Store.
If you want to learn more about our volunteer process and opportunities, visit our website.
Help Out in Your Community
If you have the time to spare, you can help people and communities in need. There are many places you can volunteer in Brampton, and all can use your help. If you're struggling to choose a place to volunteer, find the cause that resonates with you most.
If you don't have time to volunteer, you can always provide support through goods and financial donations. Visit the regeneration website and see how you can help today.