Loss of employment can be a significant factor in causing homelessness, and re-entering the workforce is a great first step in a positive direction. Finding a job can feel like an uphill battle if you have been unemployed and experiencing homelessness for a while.
Taking any skills training available, solving substance abuse problems, and leveraging technology and community services are all potential steps to help you land a new job. It's important to remember that no two situations are identical and different strategies may work better in certain situations.
Organizations like Regeneration Outreach Community can provide significant support throughout this process. There are teams of people who can help you gain access to medical care and basic necessities. We can also assist you in finding employment.
Job Searching While Experiencing Homelessness
Jobs hunts during homelessness can be a daunting task. One major thing to remember is that a situation like joblessness or homelessness usually doesn't change overnight—but consistent forward momentum can help you get there, step-by-step.
Jobs Skills & Training
Many communities and cities have support programs to encourage and facilitate upgrading your skills. This could be as simple as upgrading a skill you already have to be better suited for a particular job. Alternatively, there could be opportunities to learn an entirely new skill and enter a new industry.
Another thing to remember if you decide to upgrade skills is to ask about job placement. Many skill upgrading programs also include some assistance in finding a job with your new or upgraded skills.
Seek Out Substance Abuse Programs
A study was done in 2018 on the Canadian population experiencing homelessness. Out of nearly 20,000 people who responded, 25.1% indicated that a substance abuse problem was the primary reason for their housing situation.
If this is your situation, hope is not lost. Whether you're looking for addiction counselling or information on local treatment centres, we have resources available that can help you move in a positive direction.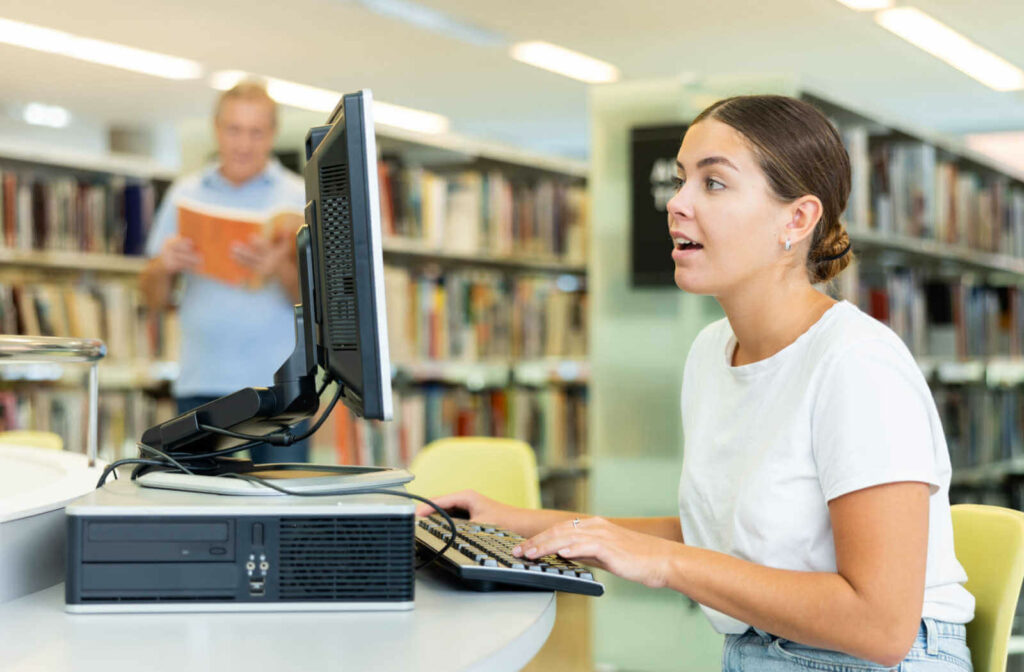 Look for Jobs Postings Online
The internet has made job hunting much more accessible. Many companies who offer entry-level jobs will post these positions on online job boards; Indeed and Monster are two popular websites you can try. Additionally, many communities have online advertising websites that feature local job opportunities.
If access to a computer is holding you back from using the internet in your job search, a local outreach organization or a public library can help you with computer access.
Create an E-mail & Resume
You may already have a resume from your last job, but it's a good idea to update it with any new experience or skills you have. On the one hand, you need to keep your resume general enough to catch the eye of most employers, regardless of industry. But on the other hand, you want to highlight your best skills, which may narrow the niche slightly.
Along with a resume, you'll want to create a professional email that potential employers can reach you at. Your first and last name at Gmail or Outlook is a great option for this.
A resume and e-mail are part of your professional image. One related thing to consider is having the proper identification. If you've lost identification along your journey, they can sometimes be difficult to replace. You can contact our ID Clinic to get assistance in replacing your ID.
Get a Pay-As-You-Go Phone
Managing a monthly phone bill without a regular paycheck may not be possible. But a pay-and-talk or pay-as-you-go phone might be an option. Besides the initial expense of buying the phone, you only have to pay for what you use.
Having a phone number gives potential employers a convenient way to reach you if they have more questions or want to schedule an interview.
Look Your Best, Feel Your Best
Not always knowing when you'll get your next shower is an unfortunate part of homelessness. But essential things like showers and a hot meal should be a right, not a privilege. Fortunately, there are organizations like ours that can provide practical support in accessing essential care services.
Between these organizations and laundromats or truck stops, there are options for free showers and places to freshen up before your interview.
Get a New Outfit
While experiencing homelessness, you may not have a large budget for new clothes. Fortunately, this is another area where your community can help.
Organizations like Regeneration Outreach Community or churches may be able to help at no cost. Another possible option would be a second-hand or thrift store. Finding a clean, professional-looking outfit can set you up for success in your interview.
Find Support When You Need It
The important thing to remember while you're on this journey is that you're not alone. Community support is available to help get you where you need to be. Our team is filled with people who truly care about you and want you to succeed. If you need help, don't hesitate to reach out today. There's no shame or judgment here, and every one of our team members believes in what we do and cares deeply for each person we meet.