Homelessness is an unfortunate epidemic that affects many major Canadian cities, and Brampton is no exception. As of August 2019, the region of Peel housed 922 homeless people, but not enough shelters or affordable housing to accommodate them.
As Canadians, we can all do our part to fight against homelessness and help marginalized individuals. Giving cash donations to nonprofit organizations and charities is helpful, but some specific items can help individuals get through tougher times.
If you see individuals trying to remain comfortable on the streets, the most universal thing that you can give them in any season is kindness. They are people too, with thoughts and feelings, and a smile or warm greeting can help lift spirits if nothing else.
What Should You Give to Individuals
Winter Donations
In colder seasons, it is difficult for people experiencing homelessness to live comfortably and stay warm. Sometimes, shelters are not a viable option for some individuals due to mental illness or certain phobias such as claustrophobia, so they choose to remain outside. Additionally, with the lack of space at shelters, it can be impossible for some people to find solace indoors.
If you'd like to donate to individuals trying to stay warm in colder months, certain items could be valued a little more than others.
Hand, Foot, or Body Warmers
Even with gloves or mittens, winter winds can chill extremities to the bone, and for individuals stuck outside – frostbite is always a fear. Hand or body warmers are small inexpensive pouches that can be placed inside clothing and provide heat for at least 1-2 hours. People experiencing homelessness during cold snaps will always be grateful to receive a source of temporary warmth.
Gift Cards
Specialized gift cards to coffee shops or fast food restaurants can help individuals stay warm while they are waiting for room at a shelter, or simply just give them a break from the cold. Having an opportunity to go for lunch with a friend or even indulge in a warm tea are little things that we take for granted that can be special for a person dealing with homelessness.
You don't need to stick to food-related cards as well as gift cards for malls, clothing stores, or even prepaid Visa gift cards can help individuals purchase necessities that they need, such as proper fitting bras, hygiene products, or pet food if they have a furry companion.
Summer Donations
Care Packages
Making small care packages can be helpful for people that are trying to live on the streets. Include items that can help give them a boost, like fruit, granola bars, crackers and other non-perishable items that don't need to be refrigerated. Some other helpful additions can include reusable water bottles, warm socks and gloves, hygiene products, lip chap, and gift cards.
Spices
As strange as it may sound, having a small stash of spices can make mundane meals that homeless people can find at soup kitchens or shelters more tasty and exciting.
Sunscreen & Bug Spray
During warmer months, sunburns and bug bites can make staying outside uncomfortable. Providing individuals with items to soothe sunburns or prevent them can be extremely helpful in making their lives easier.
Additionally, in some areas or months of the year, bugs can be detrimental and cause itchy bites which may lead to scabs and infection. Giving bug spray or after bite can help prevent bites and subsequent open wounds or infection.
What Should You Give to Shelters
In winter months, shelters become packed to the rafters with homeless individuals seeking shelter from the cold. Due to the increase in people wanting to stay at the shelters, supplies they give out can run low.
However, many shelters will happily accept donations like food and clothing so they can remain prepared for guests.
Warm Clothes & Footwear
In colder weather, warm jackets, socks, pants, sweaters, and boots are in high demand to keep individuals warm while they are outside. Donating items in a variety of sizes or men, women, and children is always beneficial for shelters to have to distribute to their guests.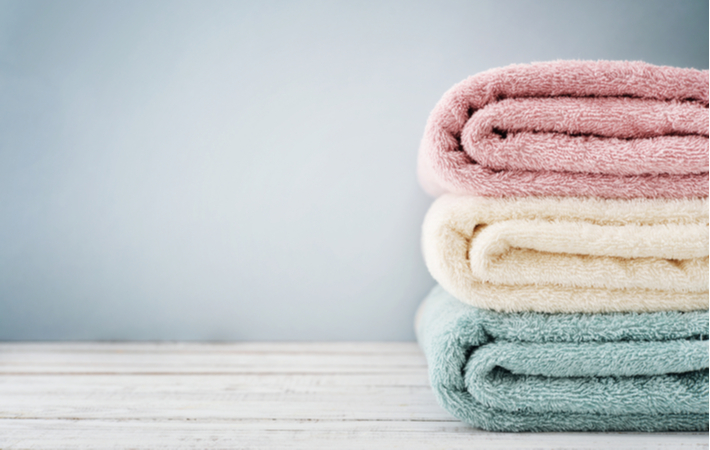 Towels
Shelters often have an influx of people coming in wishing to wash and bathe in their facilities. As they often can't launder towels for each new guest, new towels are a great donation for shelters.
Diapers & Formula
Family shelters will house guests of any age, from infants to the elderly. Donating diapers, wipes, formula, or any items made for young children can be extremely helpful for impoverished families.
Transit Passes
As most shelters provide housing for the night, the next day guests are required to move on for the day, so providing them with transit passes to travel to their desired destination can be very helpful. Transit passes can help individuals job hunt, or make it to work, school, or any other place they may need to be.
Your Time
Just like kindness can go a long way, volunteering at your local shelter can help in a variety of ways. From kitchen duties to sorting donations, shelters can always use an extra pair of hands.
Things to Avoid
While most shelters and people affected by homelessness will always appreciate the thought, there are some things you may just want to skip.
Shelters are unable to take certain items due to safety issues or lack of space. Leftover or perishable food items are usually a no-go. Additionally, larger furniture items can be helpful when people find places to live away from the shelter, but shelters cannot store them. Look for local thrift stores to give away gently used items.
In Case of Emergency
Sometimes, you may witness someone that is in immediate need of assistance. Depending on the situation, you should call 211 (non-profit organizations), 311 (non-emergency), or 911 (emergency) to assist the person in need.
In colder months, some signs to watch out for are:
Exposed skin
Signs of frostbite
Someone unconscious or unresponsive
A sign of hypothermia is someone removing their clothing when they are in cold temperatures. One of the best ways to gauge a situation is to communicate with the individual if it is safe to do so.
Regeneration has drives, fundraisers, a thrift store, and events to help lessen the issue of homelessness, poverty, and addiction here in Brampton. If you are interested in getting involved, visit our website to find out more.