Someone experiencing homelessness may lack the essential care they need for everyday life. When supporting someone experiencing homelessness, especially a family member, there are many ways to help.
You can support a family member in several ways to help them get back on their feet and make an impact:
Offer them shelter
Help them find temporary shelter
Support their job search
Provide food & other necessities
Offer your home as a safe space
Why Do People Experience Homelessness?
People can experience homelessness for many reasons. There is a misconception that homelessness occurs because someone is lazy or makes poor decisions, but many personal and structural factors can influence homelessness.
Some possible causes of homelessness include:
Structural factors
Poverty
Lack of affordable housing
System failures
Personal circumstances
Relationship problems
Domestic violence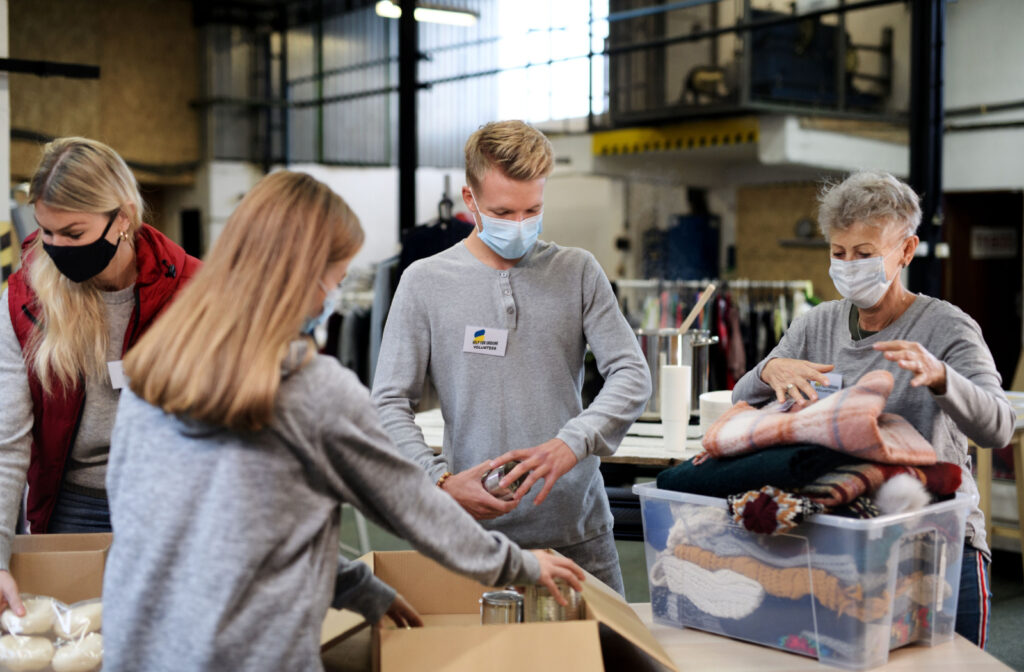 Ways to Help a Family Member Experiencing Homelessness
When someone is experiencing homelessness, a helping hand can mean the world. Whether you provide a place to stay, clothes, or a shoulder to lean on, you can help your loved one when they need it most.
Offer Them Shelter
Depending on your capacity, one of the best things you can do for a family member experiencing homelessness is to offer them shelter. Your loved one is going through a tough period, and having somewhere to go at the end of the day can make recovering from homelessness easier.
While your family member may require support, offer as much as you're able to give. Set ground rules if their stay is temporary and how they should respect your home.
This shelter, even if temporary, can help your family member as they recover.
Help Them Locate Temporary Housing
Another way to help your loved one get a roof over their head is to help them find temporary or emergency housing. Emergency housing is available for anyone experiencing homelessness, regardless of how long they have experienced it.
Emergency housing offers a sense of normalcy, serving as a place to:
These shelters don't need to be a place to sleep. Your loved one can always use it as a safe space during the day, especially during the winter.
Each emergency shelter is different, so ensure you read the rules of the place your family member intends to visit.
Support Their Job Search
Employment can be difficult for someone facing homelessness for various reasons. Many Canadians experiencing homelessness don't have regular access to a phone or a permanent address to list on applications.
Other possible obstacles to employment include:
Lack of appropriate clothes
Transportation difficulties
Lack of computer access
If you're looking to support your loved one's job search, providing them with a temporary phone, clothes, or transportation to interviews can help exponentially.
Offer Clothes or Other Necessities
Clothes can be difficult to keep around or wash when someone experiences homelessness. Additionally, your family member may lack the necessary clothing for different seasons, like winter and summer. A warm coat is a necessity during the winter months in Canada.
Non-perishables can be helpful, or you can take your loved one out for an occasional meal. If you sit down for food, ask your family member what they need, so you can help better support them.
Your Home Can Be a Safe Space
Even if your loved one doesn't spend the night, making your home available to them throughout the day to rest, do laundry, or shower can greatly benefit them. Your loved one will likely appreciate visiting someone who cares about them. This option can be a great alternative to emergency housing if your family member worries about their safety.
Your Support Can Make an Impact on Homelessness
Homelessness can seem like too big of a problem to handle alone, but together, Canadians can help support each other. You can help fight homelessness in your community by donating goods, volunteering, or supporting local initiatives.
Contact Regeneration Outreach Community if you're interested in helping your local community.