What do Kenny Rogers, Willie Nelson, The Judds, Julie Andrews, Anne Murray, the Cast of Glee, Faith Hill, Mannheim Steamroller, Trisha Yearwood, Nat King Cole and dozens of other musical artists have in common? They all have performed "Away in a Manger". "Away in a Manger" has been a popular Christmas Carol for over 100 years."
"The first known appearance of the song in print was in a newspaper, The Congregationalist (Boston, MA), on 4 January 1882, p. 6, headed "Luther's Cradle Song"" (www.hymnologyarchive.com).
The first stanza of the song goes:
Away in a manger, no crib for a bed
The little Lord Jesus laid down his sweet head;
The stars in the sky looked down where he lay
The little Lord Jesus asleep in the hay
This first verse is loosely based on the story of Jesus birth as recorded in the Gospel of Luke. We pick up the story as Joseph and Mary come to the town of Bethlehem. "He (Joseph) took with him Mary, to whom he was engaged, who was now expecting a child. And while they were there, the time came for her baby to be born. She gave birth to her firstborn son. She wrapped him snugly in strips of cloth and laid him in a manger, because there was no lodging available for them" (Luke 2:5-7 NLT).
Jesus began his earthly life experiencing homelessness. Think of that for a moment. It was not a maternity ward, a delivery room or even a home. There was not a midwife, nurse or obstetrician at the bedside. There were no epidurals, paediatricians, incubators, or cradles available. He was born and placed in a manger. A manger is a trough from which cows and horses eat.
When I was a kid, I had firsthand experience of working in a barn, feeding animals and cleaning up after them with a pitchfork and shovel. There were ever persistent rodents and bugs. It stunk. I can vividly imagine the sights, the sounds and smells of environment that Jesus was born into.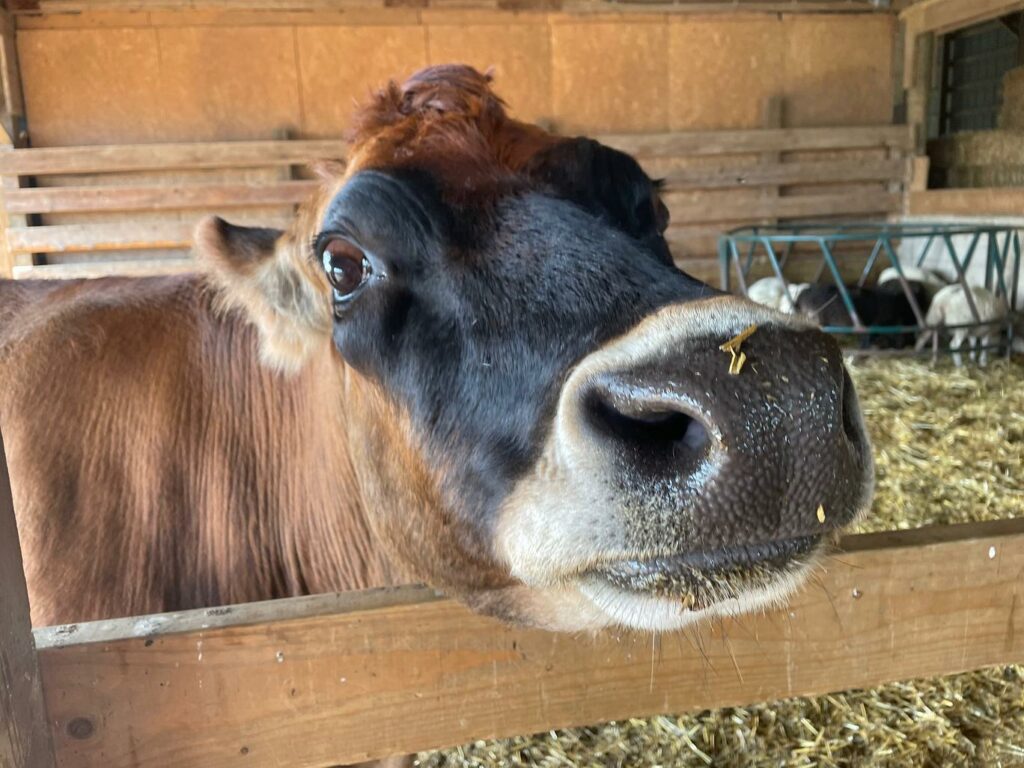 Photo taken by Ted Brown – September 2022
It was hardly the picture that the Isaiah prophesied 600 years before this manger experience. "For a child is born to us, a son is given to us. The government will rest on his shoulders. And he will be called: Wonderful, Counselor, Mighty God, Everlasting Father, Prince of Peace" (Isaiah 9:6 NLT).
How could this baby be that person?
Mary was not able to get on to Instagram, TikTok or Facebook to announce the birth of her first born baby. Luke, however, records a spectacular announcement. "That night there were shepherds staying in the fields nearby, guarding their flocks of sheep. Suddenly, an angel of the Lord appeared among them, and the radiance of the Lord's glory surrounded them. They were terrified, but the angel reassured them. "Don't be afraid!" he said. "I bring you good news that will bring great joy to all people. The Savior—yes, the Messiah, the Lord—has been born today in Bethlehem, the city of David! And you will recognize him by this sign: You will find a baby wrapped snugly in strips of cloth, lying in a manger" (Luke 2:8-12).
We don't know how long the shepherds had been watching over the sheep. It could have been days or weeks. You can imagine the odour of weeks without bathing or changing their clothes. These are the first ones to visit Jesus. They would have fit right in to the stable scene.
I personally love Christmas time and all the components of it: the food, the extra family time, the games, the ability to give presents to our children and grandchildren, parties and especially all the cookies.
More importantly, I love to reflect on these two aspects of the Christmas story: the manger and the shepherds. It is a constant reminder of the importance of caring for those experiencing homelessness and poverty. That is how Regen celebrates Christmas 365 days a year.
I wish you and your families a very Merry Christmas and a prosperous New Year.
Ted Brown