Most of us want to make the world a better place, but many people don't know where to begin. What's more, we tend to assume that volunteer work will be much more complex and difficult than it usually is. In reality, volunteering at a homeless shelter can be an opportunity to have fun and develop valuable skills while assisting people in meaningful ways.
People usually hesitate to volunteer for one of several reasons: they assume they don't have time, believe they lack the right skills, or have other preconceptions about what volunteering entails. Keep reading as we dispel those myths so that you can discover easy and effective ways to make a difference.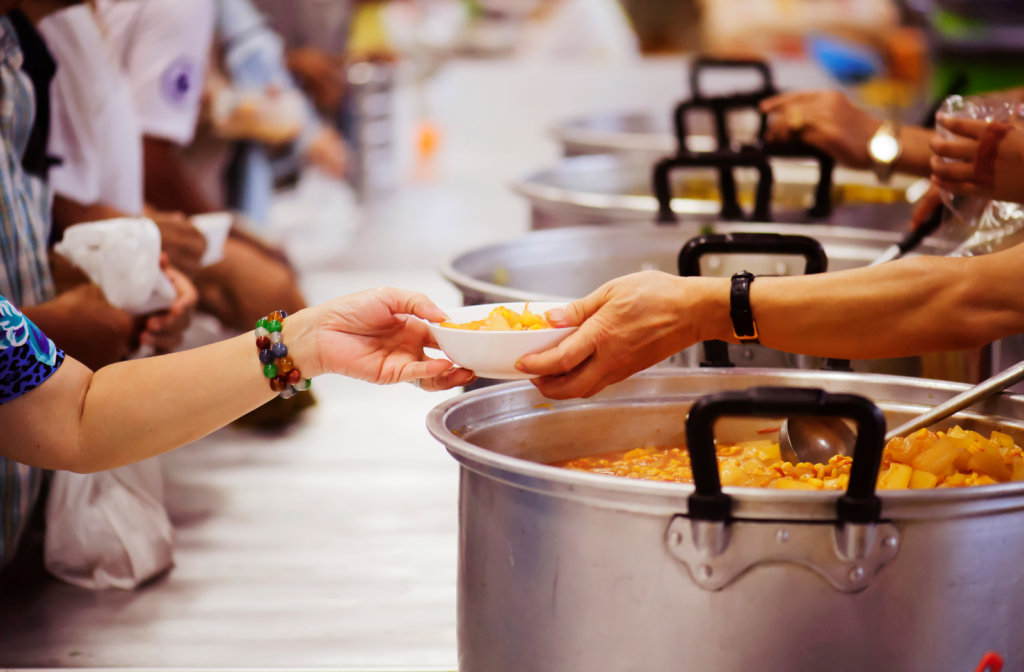 Any Skills You Have Can be Useful
Most shelters do more than simply give people experiencing homelessness a place to rest their heads, so there are usually many different volunteer positions available. At Regeneration Outreach, we welcome volunteers in the following areas:
Kitchen volunteers for our breakfast and lunch programs.
Clothing room volunteers who sort and dispense donation items.
Marketplace volunteers who organize and distribute food and other goods.
Volunteers for our thrift store to sort donations, price items, and perform floor work or cashier duties (proceeds go towards supporting our community initiatives).
Administrative volunteers to help us stay organized and serve our community efficiently.
Maintenance volunteers to help keep our facilities sanitary and accessible.
General volunteers who help deliver our everyday services to the people who need them most.
Before volunteering for an organization like ours, we recommend taking a moment to consider your skills and how they can serve the community most effectively. If you happen to have an eye for fashion, a flair for cooking, or a background in office work, your talents may be most helpful in particular areas.
Short on Time? No Problem
Many people don't feel like they have time to make a long-term commitment to volunteering, and that's perfectly all right. Most homeless shelters accept short-term and long-term volunteers.
Short-term volunteering is often an excellent way to volunteer for the first time so that you can gain some experience. You might even want to volunteer for a few short-term positions so that you can try them on for size and find out which area is most comfortable.
Once you've found your fit, becoming a long-term volunteer is an excellent way to develop your skills in a particular area and build meaningful relationships with the people who benefit from your help. Long-term volunteering can also help you develop strong connections to other volunteers, allowing you to coordinate and support the community more effectively.
Create Your Own Volunteering Opportunities
Volunteering doesn't always mean coming to the shelter itself. In fact, many groups who volunteer for organizations like ours do so by creating their own events.
We've had various organizations volunteer for us in the past by setting up food and clothing drives at their own facilities. Many grassroots organizations have also set up fundraising events on our behalf by reaching out to our volunteer coordinator for planning advice and assistance. From church bake sales to charity walks and everything in between, we're ready to help make your event as successful as possible.
Tips for Successful Volunteering
In order to help you help others, we've put together a quick list of things to remember for your first volunteer experience:
Wear appropriate clothing: kitchen or maintenance volunteers might be working with foods or liquids that can stain clothing, so you probably don't want to wear anything delicate or expensive. Shoot for practical and comfortable attire that facilitates easy movement.
Expect the unexpected: we work with a wide variety of people who have distinct needs and challenges. If you plan on volunteering in a public-facing position, please remember to approach every interaction with patience and compassion, no matter how out of the ordinary it may seem.
Do some research before volunteering: the more you know about organizations like ours, the better you can prepare to support them. Take a moment to reach out to our coordinators and study our programs to have some idea of where you'll be able to make the most significant difference.
Your Help Changes Lives
Finally, remember that anything you do to support homeless shelters makes an essential difference to countless people. If you can't volunteer, consider making a donation or shopping at our thrift store to help fund our programs. Together, we can help ensure better experiences for people facing homelessness throughout our community.