Food bank usage is rising all over Canada, with some advocates predicting 60% more Canadians per month will need to be served in 2023. And food banks are about more than food. Food banks can offer skills training, health and wellness resources, or even a great place to wash clothes.
This is why money donations can go a long way in helping your local food bank serve the community. Of course, we always appreciate food, but there are so many ways to give.
Why Donate Money to a Local Food Bank?
Food banks play a critical role in communities by providing food and resources to people in need. Unfortunately, many are struggling to keep up with demand, especially in the wake of the COVID-19 pandemic. Your monetary donations can help food banks deploy more volunteers and serve more meals to people in need.
Additionally, your donations can help food banks be more flexible to changing needs. For example, if a food bank suddenly needs to purchase more fresh produce or there's a sudden need for baby diapers, we can use donated money to address these concerns.
The unfortunate truth is that canned beans won't pay bills. Food banks have a lot of overhead from paying staff, building costs, and simply keeping the lights on. Generosity from the community is crucial in making a real difference in the lives of people struggling to put food on the table.
Donations of money won't go stale, they fit everyone, and they let you fill the community with warmth and love.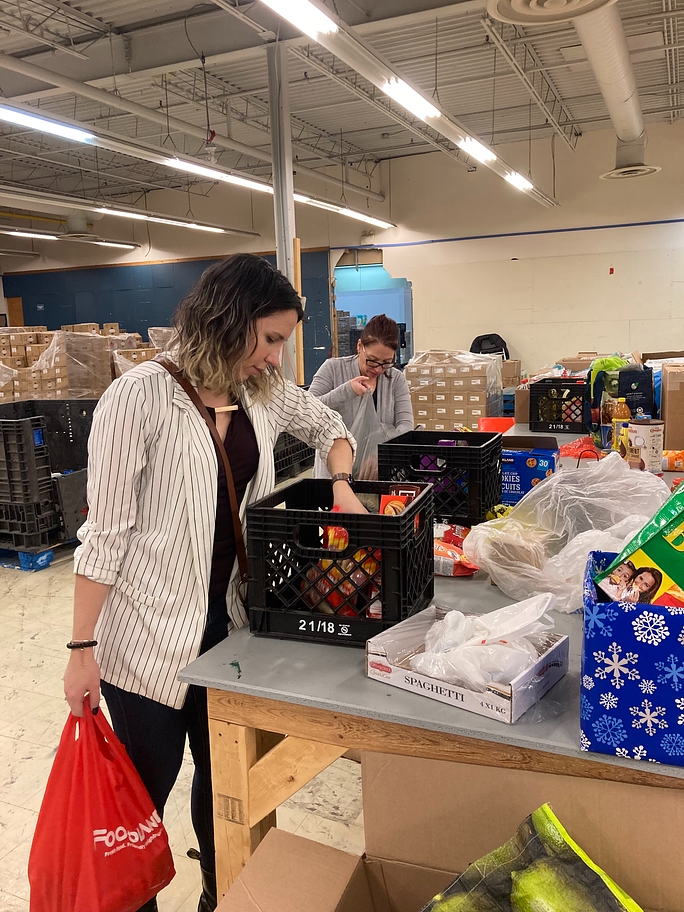 What Happens to Donated Money?
When you donate money to a local food bank, you're helping to support our operations. With so many people struggling to find food and care, many food banks offer more than a hot meal.
Food banks use donations to provide essential services to guests, such as:
Showers
Haircuts
Washers and dryers
Warm clothing or clothing for job interviews
Access to computers and phones
Other Ways to Support Your Food Bank
In addition to donating money, you can support local food banks in many other ways.
Volunteering is a great way to get involved and make a difference. Many food banks rely on volunteers to help sort and distribute food, organize events, and provide other essential support. You can also get involved in local events managed by a food bank that bring people together to help the community.
And, of course, you can always donate food items, clothing, and other much-needed supplies. Food banks accept non-perishable food items, such as:
Canned goods
Pasta and pasta sauce
Peanut butter
Soup
Rice
Cereal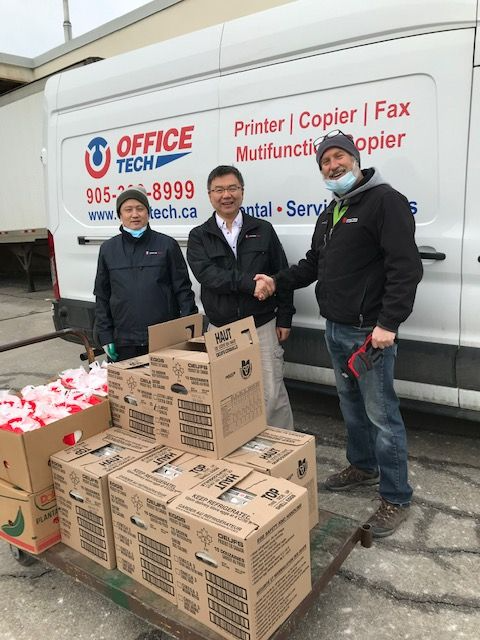 However, we also need non-food items and hygiene products, such as:
Toothbrushes and toothpaste
Deodorant
Shampoo
Clothing and shoes
Baby diapers
Feminine hygiene products
Keep in mind, donating food items may not be as efficient as donating money. Food banks have limited storage space or may receive too many of certain types of items, while not enough of others. We'll never turn away safe food and goods, but donating money can be a more flexible way to show your support.
Always check with your local food bank for what they urgently need. You can even organize a drive and get your office or school to pitch in!
How to Donate
Food banks typically try to make donating money as straightforward as possible.
Many food banks allow you to donate in person, and it can be a great way to learn about how they operate, meet staff and volunteers, and learn what more you can do to help. However, food banks are tight-staffed and can be occupied with guests who need our attention. So instead, you can conveniently give your support online using a credit card and receive a receipt in return.
You can even set up a monthly recurring donation. In fact, in many cases, this may be better for you and us.
You can appreciate the convenience of scheduling automatic payments without repeatedly entering your payment information.
Donating $20 a month rather than $240 a year can be more manageable for many people's budgets.
You can give as much as you want, change your donation, or cancel anytime.
For us, monthly donations give sustainability. We can plan ahead and build for a future. That means more resources for frontline work and more time spent with those who most need it.
Ultimately, any donation is appreciated and put to good use. Your support lets Regeneration Outreach Community give hope to those in need. Our donors make a difference, and with a few clicks, so can you. Donate today, or contact our team to learn other ways you can give.