From humble beginnings as an invitation to pick up a skid of cereal in a work van, Regeneration Outreach Community's mission to combat food insecurity through an incredibly responsive and relational food rescue program has changed the narrative for Regen's guest-facing programs and has had a profound impact on Brampton's food story as a whole.
Through our unwavering commitment, your support, dedicated staff, team members, volunteers, community, and partnerships, we can collectively help alleviate food insecurity, inspire hope, foster resilience, and create opportunities for individuals and families to break the cycle of food insecurity and build a brighter future.
What Is Food Insecurity?
Food insecurity refers to situations where individuals or households lack consistent access to nutritious and sufficient food. Food insecurity can manifest in many ways, including reduced quality and variety of food, insufficient food intake, and anxiety about when food will become available.
Factors driving food insecurity can include the following:
Inadequate or insecure income
Unemployment
Inadequate social assistance
High housing costs
Limited access to affordable and nutritious food
Food insecurity is not just about nutrition and diet. It can contribute to social inequalities and affect an individual's physical and mental well-being too. Adverse health outcomes of food insecurity for adults and children can include long-term, chronic health problems such as asthma, depression, and diabetes.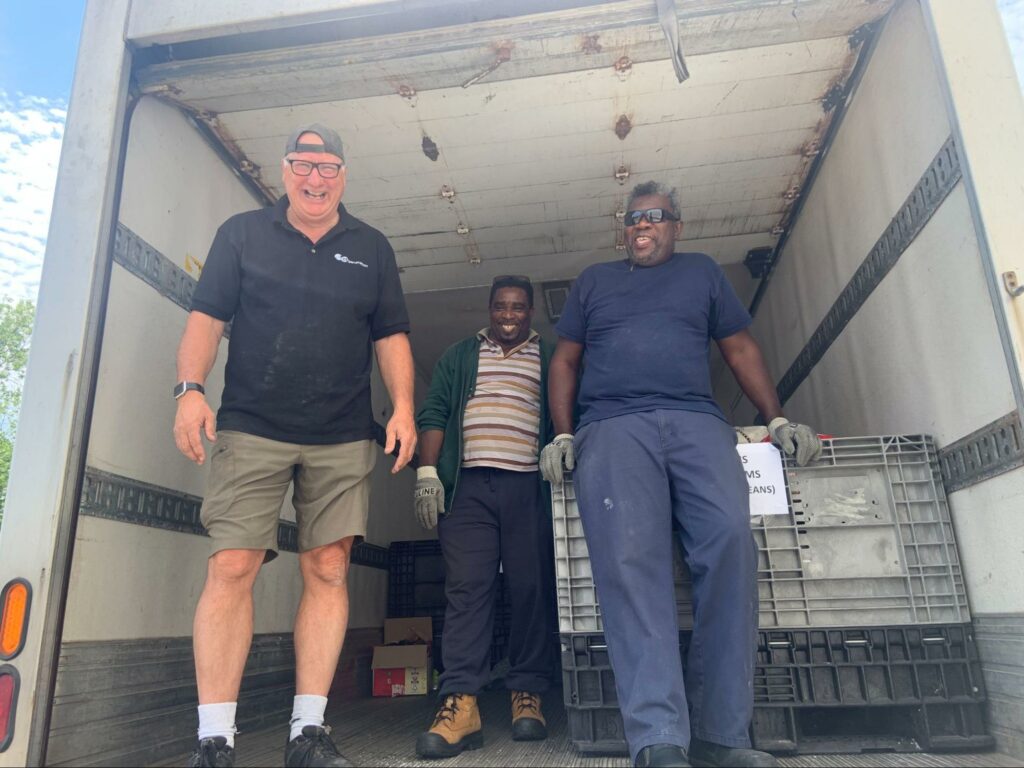 Regeneration Brampton's Impact
Brampton, the northwestern post of the GTA, is a unique municipality that has evolved over the decades from a pleasant bedroom community to a diverse collection of neighbourhoods that depict both the concerning disparity of wealth as well as the dire housing crisis that plagues many urban centres in North America.
However, Brampton is also inarguably one of the unique cities that reflects a true cultural mosaic offering many unique opportunities—and challenges—when it comes to addressing systemic issues for people who are experiencing homelessness, challenges with mental illness and/or addiction, and extreme poverty.
Regeneration Brampton's services are geographically centred in areas of moderate and high need. However, the demand for support stretches far beyond the immediate neighbourhoods of downtown Brampton and the Queen Street corridor, as Regen serves guests from all areas of the city and beyond.
The stark reality of many who access Regen's services is that they appear in the 0-35 percentile when it comes to the Region of Peel's Neighbourhood Index due to a lack of employment opportunities, a lack of affordable housing, and soaring costs of living (food, transportation, and clothing). In addition to these factors, individuals and families affected by mental illness, addiction, and domestic violence often find themselves in financially vulnerable circumstances.
From its inception in 1999, Regeneration has been a safe place for those who are vulnerable, existing as "a living room for those without a living room" and eventually becoming a 365-day-per-year meal program, serving 60,000 meals in 2022. During the COVID-19 pandemic, Regeneration also founded a foodbank, known as the Marketplace, to help families struggling with food insecurity cover the cost of groceries and receive helpful support as well. This program was started as an emergency response to the pandemic but has grown into a staple in the community, now serving over 500 households per week.
Regeneration's mantra of "serving with love" has driven our organization to continually push to find new ways to support our community with a hopeful, dignifying, and transformative approach.
Food Insecurity in Brampton
Food insecurity is far from the only issue affecting the most vulnerable in the city of Brampton, but it is a clear issue that impacts the well-being of so many. When assessing the impact of the food support that Regeneration Brampton provides, the 25,000 pounds of food shared on a weekly basis with those in need is a staggering number. To put that number into an economic scope, that is well over $60,000 worth of food shared each week with those in the community.
Regeneration Brampton & Tackling Food Insecurity
This quality of food service does not happen without vision, planning, and an incredible effort by staff, volunteers, and community stakeholders. Regen has built a progressive food procurement strategy that has evolved to meet the growing needs of the community. In the early years of the program, food procurement was centred around relationship-building with local businesses and logistics chains that would call on occasion with whatever products they had available for donation.
More recently, these partnerships have turned into more regular and bountiful donations, especially in the grocery sector, that give both Regen's meal program and Marketplace a foundation of items available from products moving toward the end of their shelf value, including such valued items as:
Frozen meat
Produce
Sandwiches and soups
Eggs
Dairy products.
With the price of such items skyrocketing in 2022, these donated items were and still are of incredible value to those who are economically vulnerable.
This increase in corporate food rescue is critical, especially in conjunction with the goodwill and generosity of local community groups, faith groups, schools, and other organizations and individuals who have taken it upon themselves to collect items or run food drives to donate to Regen. These combined efforts allowed Regeneration to secure over 2 million pounds of goods in 2022, which fueled Regen's programs and was shared with numerous other nonprofit partners that Regen works with in Brampton, Peel, the GTHA, and beyond.
Food procurement is a piece of Regeneration's mission that intentionally happens behind the scenes—the work accomplished by staff and volunteers provides opportunities for the transformative frontline support to happen as the guests who pour in each day to access breakfast, lunch, and groceries are greeted by the friendly and warm faces of volunteers and staff who strive to foster relationships and support each person and family on their journey toward wellness.
If you are a regular donor or volunteer, we thank you for your generosity and diligence in supporting Regeneration as we support our community with love. If you are interested in partnering with Regeneration, please visit our website for more information.
Please see the testimonial below to learn more about how Regeneration partners with local businesses to feed thousands of people every month.
"At the heart of Fortinos is community. And through our valued partnership with Regeneration Brampton, we are able to nurture our community by helping to feed individuals and families in need through the donation of unsold, surplus fresh food. At the same time, we're able to meet our corporate pillars of reducing food waste, diverting food from the landfill, and lessening the impact on the environment. Through these donations, Fortinos is able to help reduce food insecurity for individuals in the Brampton community. This vital relationship helps put food where it's most needed and Fortinos is proud to be a supporter!"

Beverly Wright
Director, Marketing